Limerick v Tipperary Legends Hurling Clash
We would like to sincerely thank the players from Tipperary and Limerick who took part in our Hurling Legends Match fundraiser last Saturday which the Premier County won on a 4-23 to 4-16 scoreline.
We would like to thank Sean Cleere from Kilkenny who will referee the game and to Enda Costello and all the team here in Nenagh Éire Óg, this match simply would not have taken place without their support.
A special thanks to our sponsor Bluebird Care for all they have done to support this event and to Kevin Quaid and Kathy Ryan who had a chat over a cup of tea and decided to bring the legends of Tipperary and Limerick together, to bring dementia into the heart of the community and step out of shadows that surround this illness.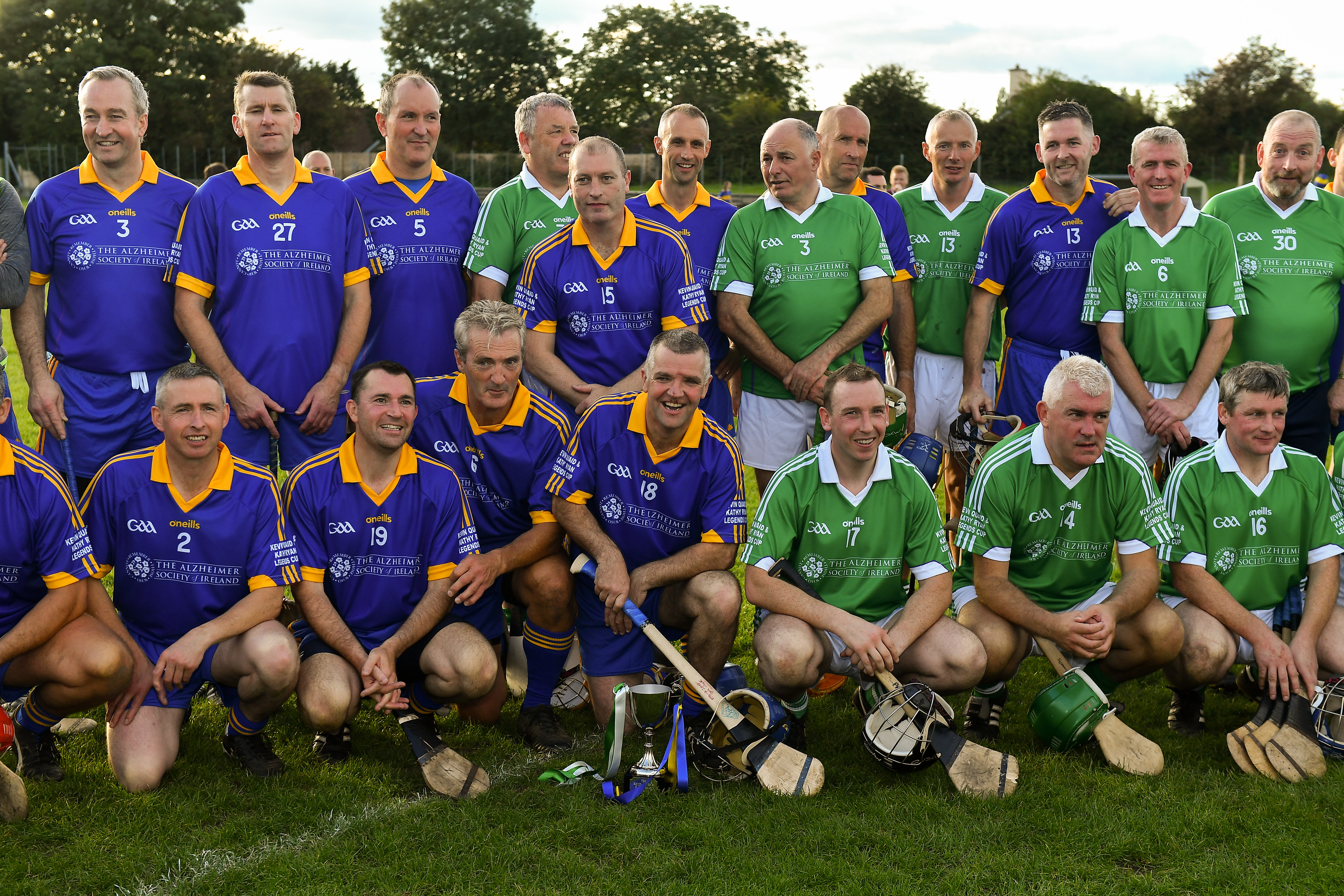 About the event
Two leading Munster dementia advocates, Kevin Quaid and Kathy Ryan, who both have a dementia diagnosis, have called on the public to rally behind a Tipperary v Limerick legends hurling match in aid of The Alzheimer Society of Ireland during World Alzheimer's Month in September.
We are delighted to announce that Bluebird Care, which provides Q-Mark approved home care services to people of all ages and varying degrees of ability across Ireland, will be the title sponsor for the legends clash which will be held on Saturday, September 7th at Nenagh Éire Óg grounds (5.00pm Throw-In).
Tickets for the event can be purchased via Eventbrite at €15.00 for adults and kids going free with all the money raised going towards providing community services and advocacy supports in the Munster area and beyond.
The Tipperary legends who have signed up to support the game are Liam Sheedy,  Brendan Cummins, Michael Ryan, Michael Cleary, Declan O'Meara, Eddie Tucker and Brian Gaynor. And, on the Limerick side, the legends that have signed up are Joe Quaid, Ciaran Carey, T J Ryan, Mike Nash, Gary Kirby, John Quaid and Gerry Quaid.
In addition to this the Liam MacCarthy Cup will also be present on the day and at the evening reception after the match.
We are also hosting an evening event for at the Abbey Court Hotel in Nenagh with players, supporters and families. Listen to a Q&A with the players involved and Kathy Ryan and Kevin Quaid with final remarks from The ASI's CEO Pat McLoughlin. There will also be an evening meal, a raffle and live music. Tickets for this event are available at €10 or bundle ticket of match plus evening event for €20.
Buy your tickets for the match and the evening event HERE today.
Up for the match: Annette Cullen from Bluebird Care joins dementia advocates Kevin Quaid and Kathy Ryan and our Head of Fundraising Mairead Dillon at the launch of the Legends Match at Waterman's Lodge in Co Tipperary.
Kevin Quaid, who is originally from Broadford in Co Limerick but now living in Kanturk, Co Cork, was diagnosed with Lewy Body Dementia in 2017 aged just 53, is an avid GAA fan and speaks about the fighting spirit of the Limerick hurling team and the fact they never gave up. He brings that same spirit to his life with dementia and has written a book called 'Lewy Body Dementia, Survival and Me'.
Kathy Ryan was diagnosed with Younger Onset Alzheimer's in January 2014 at the age of 53 and is a mother to two boys and lives in Cashel, Co Tipperary. Kathy got involved in advocacy work because she wants to break down the stigma of dementia and last September she completed part of the Camino to raise funds for The ASI.
This fundraising initiative was the brain child of the dynamic duo, Kevin and Kathy, over a cup of tea when they were discussing ways to give something back to The ASI after everything the charity had done for them – so the inaugural 'Kevin Quaid and Kathy Ryan Legends Cup' was created which will bring Tipperary and Limerick hurling legends of yesteryear together to battle it out for the prize come September.
Need help?
Call the National Helpline