Dementia in the Media
Facts & Figures
ABOUT DEMENTIA
There are 64,000 people with dementia in Ireland and the number of people with the condition will more than double in the next 25 years to over 150,000 by 2045.*
Dementia is an umbrella term used to describe a range of conditions which cause changes and damage to the brain.
Dementia is progressive. There is currently no cure. Dementia is not simply a health issue but a social issue that requires a community response.
The majority of people with dementia (63%) live at home in the community. Over 180,000 people in Ireland are currently or have been carers for a family member or partner with dementia with many more providing support and care in other ways.
There are 11,000 new cases of dementia in Ireland each year. That's at least 30 people every day and anyone can get dementia – even people in their 30s/40s/50s.**
1 in 10 people diagnosed with dementia in Ireland are under 65.
The overall cost of dementia care in Ireland is just over €1.69 billion per annum; 48% of this is attributable to family care; 43% is accounted for by residential care; formal health and social care services contribute only 9% to the total cost.
Figures referenced to Cahill, S. & Pierce, M. (2013) The Prevalence of Dementia in Ireland
*Figure referenced from Alzheimer Europe (2020) Dementia in Europe Yearbook 2019 'Estimating the prevalence of dementia in Europe'
**Figure referenced from Pierce, T., O'Shea, E. and Carney P. (2018) Estimates of the prevalence, incidence and severity of dementia in Ireland.
Media Guidelines – Language
Language is our most powerful means of communicating. Simply using the correct language engenders trust. Never is this more the case than the language we use when talking about medical issues – particularly Alzheimer's disease/dementia.
Media stories on Alzheimer disease/dementia contribute significantly to the public's awareness and knowledge of the condition. Increased community understanding about dementia makes the step to seeking diagnosis or support so much easier for the many people with concerns about memory loss.
The more that other people understand their experience, the better the quality of life for people living with dementia. Importantly, positive public images have a multiplier effect on tackling the fear and stigma surrounding Alzheimer's disease/dementia and help make the issue one that people are more encouraged to acknowledge and address.
By publishing these guidelines, the Alzheimer Society of Ireland is not attempting to police the language others use – it is merely intended as a guide for using language in a more sensitive manner that avoids reducing individuals with Alzheimer's disease/dementia to a series of labels, symptoms, or medical terms. We hope it will promote consistency across the dementia care sector and be a reference for others to use.
These guidelines are intended to highlight how words and language really do make a difference. Click here to read more about dementia friendly language.
Infographics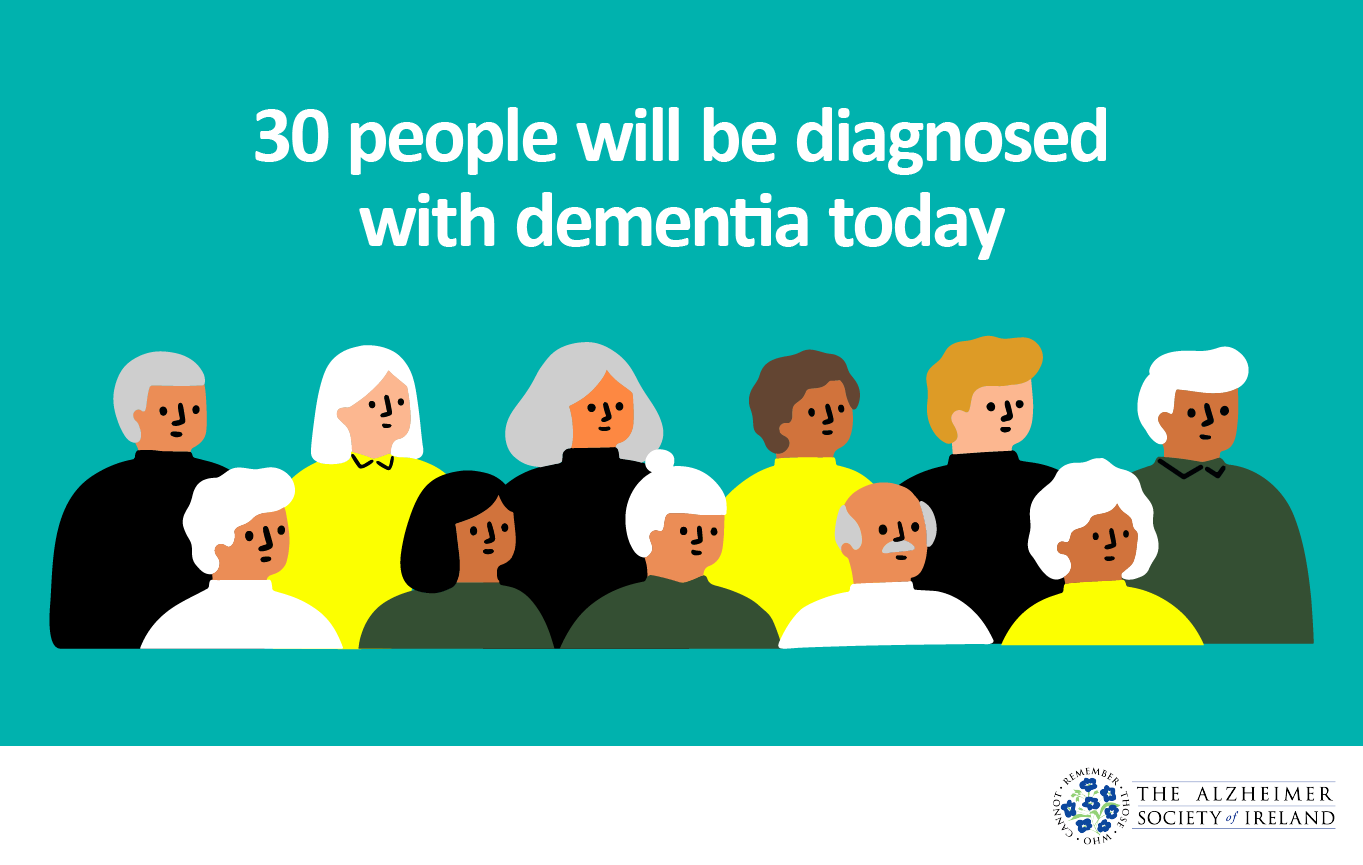 Need help?
Call the National Helpline